Meet our new Executive Director, Dana Adams!
As the new Director I want to express my sincere gratitude for the warm welcoming environment you have created together at the Stewartstown Senior Center. I have many ideas for future events, some of them are your traditions and some are not. Opportunity for a successful future at the center is the responsibility of all members and volunteers, and it is my obligation to collect your ideas and bring in our community. I think of our Center as the Fountain of Youth, a place to come that engages a feeling of joy, and community, and I am proud to be part of your growth.
A little about me.
I am 42 years old, born in Baltimore to a fisherman and a teacher. I am the oldest of 3 siblings. I moved to Delta, PA in 1992 and eventually married my high school sweetheart, Ross Adams. I live on the farm he grew up on, which is now owned by the Amish. I have one, 5-year-old named Samuel "Sam", who just started kindergarten this year and a 12-year-old Doberman named Sugar. Prior to Sam's birth I worked for United Health Care, and Guardian Health for almost 20 years. My hobbies are making floral arrangements and wreaths, and I love historical old graveyards. I am a member of Bethel United Methodist Church in Brogue PA where I serve as the chairperson for the health and welfare committee.
How I got here is a long story, but I am happy to explain it to anyone who asks. Briefly I will say this, 5 years ago I lost my job due to a buy out and fell into working for a non-profit called the Conservation Society of York County, I found a gifted part of myself that I didn't know existed and knew I wanted to continue to serve my community. Although I don't work for CSYC anymore I still sit on their Board of Directors and developed bonds with coworkers, and volunteers that still exist today.
I LOVE local history, I love my community, family, and my church, and I love to learn from people with life experience. A great poet named Maya Angelou said…. "When you get give, when you learn teach". I want to give, and I want to learn and teach, with your help we can do that together.
And, Our Assistant Director, Louise Herwig!
Hi, I am Louise Herwig, Assistant Director. I am 61 years old.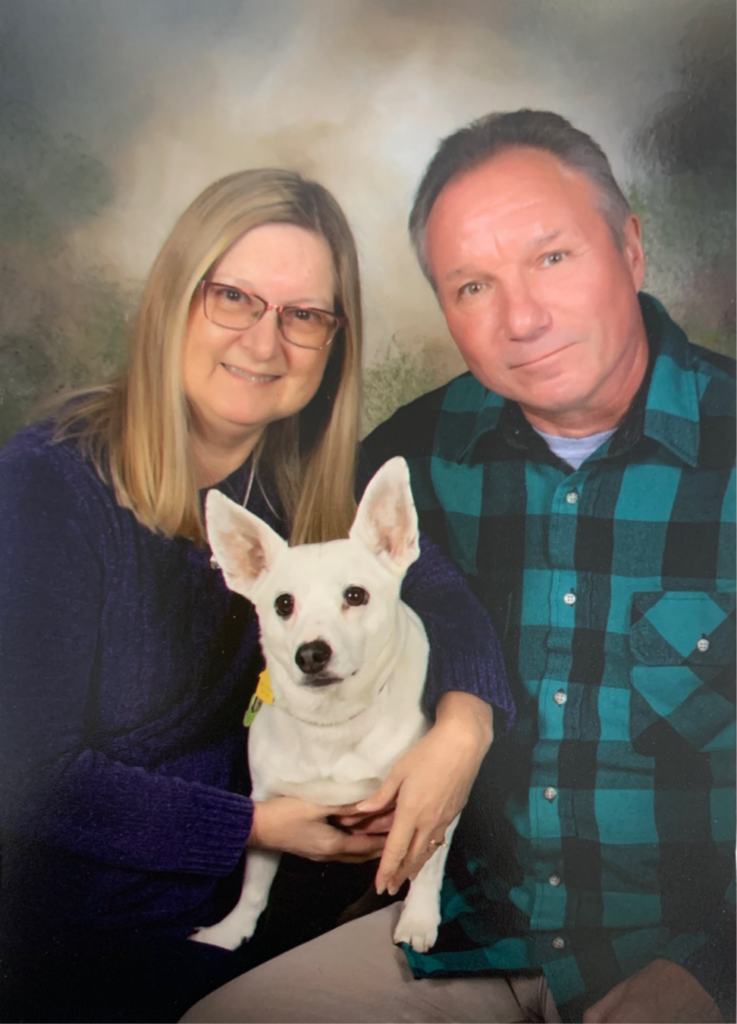 I have been married for 38 years to my wonderful husband Bryan. We do not have any children, but we have a dog, a Jack Russell Mix who is 6 years old named Otis.
I worked for Proctor & Gamble for 33 years. I retired early from P&G when I was 51. My husband and I traveled for a while enjoying retirement, then in 2016 I saw an ad for a part-time assistant at the Senior Center. I completed the interview and got the job. I really enjoy working here, no two days are ever the same.
I love to travel especially going to the beach and camping, (not tent camping, but Glamping!) I love to bowl and have started a group here at the Center, once a month we go to Red Lion Bowling alley. I am a huge Ravens fan, I watch every game, my husband calls himself a "football widower!"